What are the uses of outdoor tools?
2019-05-28
We all know that the outdoor essential tool is the outdoor knife. You don't need to bring any survival tools, protective equipment and first aid equipment when you travel outside, but you must carry a sharp outdoor knife and plenty of water. This is Very importantly, for senior friends, the significance of outdoor knives is very big. So, what are the routes of outdoor knives ? What are the buying skills of outdoor knives?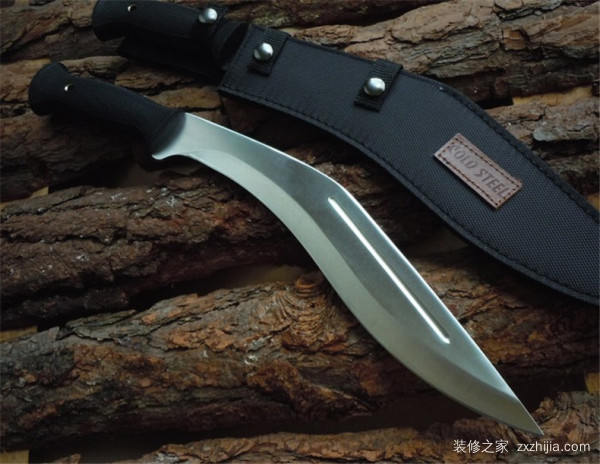 First, the use of outdoor tools
1, self-defense
Many people are interested in swords, dialogue Longquan old Zhang longqzhang, self-defense is the basic use of each outdoor knife, under normal circumstances, outdoor tools are against animals, not people (note that under normal circumstances). As a self-defense knife in the wild, we must carry it around at all times, or it can be touched by reaching out. Most of the outdoor knives have leggings, and they can be "on call" when they are tied to the legs.
2, get food
When traveling outside, if you want to get food in the wild, outdoor knives can give you a variety of different ways of using. First of all, it can be used to slaughter wild animals (except for national protected animals). It is easy to peel and deboning. Secondly, you can use knife to get bookworms and fish from trees, rivers and other places. The flying knife technology can even kill birds. . From getting food to eating, outdoor knives are essential artifacts.
3, survival
When you are in danger outside, you can survive. The main purpose of outdoor knives is to survive in the wild. The outdoor knives have many survival applications and the environment is different from the environment in which you live, so I am not. It is possible to list all the uses of outdoor knives in the wild. At the crucial moment, you must learn to follow the old saying: "What kind of conditions to fight?"
Second, the outdoor cutting tool selection skills
1. Mild knife
The mild knife used is mainly for ordinary people to climb and cross, characterized by a single day and low difficulty. Because there are very few original jungles in China, and mature scorpions are deeply concerned with the protection of ecology, and unnecessary cutting is discouraged, the main purpose of mildly using knives is to cut off shrubs and herbs such as stalks and bamboos that block the road, and Knives for personal household items, etc.
2, heavy knife
The heavy knife used is mainly found in difficult mountaineering, camping, multi-day crossing and wilderness survival. It is mainly used as a driving tool, public or team leader equipment and life knife under the necessary circumstances, and should cope with wild survival, fight against wild beasts and unpredictable need.
3, choose the premise
To choose an outdoor tool, you first need to know what you are doing with your knife. Choose different tools in different outdoor activities and personal roles. If you just go hiking and camping with the general difficulty of the group, a large folding knife or a spring knife is enough; if you are the leader, the pioneer, the team leader, or participate in multi-day crossing, new line exploration, especially in the remote A mountain road or an unpredictable environment, a large straight knife is essential.
Whether we are leisure travel, camping or doing anything, it is very important to carry a sharp outdoor knife. A knife is an invaluable treasure in the emergency survival, so be sure to pay attention.